Search Engine Optimization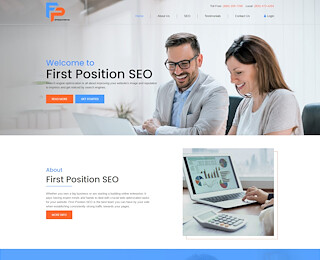 We know that the
los angeles seo
field is a huge market with 10 million people and a lot of business which brings the scammers and skeptics alike, here at first position seo we are a solid marketing company, very trust worthy and always looking for more word of mouth recommendations and have so much repeat business with our customers it's truly incredible.
firstpositionseo.com
(866)209-7299
543 Country Club Dr. Suite B217
View Larger Map
Related Posts
We welcome your comments!
Testimonials
"You guys are real geniuses! I've knocked on the doors of many different SEO companies who tried, but never succeeded to get the top ranking I wanted. The progress wasn't instant—which was what convinced me that your company is the real deal. The wait was definitely worth it."
-Peter Robinson